How are you kicking off the start of the new year? If there's one thing that 2020 has shown us, is that there is lots of room for kindness and to help others. Especially since the state of the world has impacted (and keeps impacting) us all in different ways.
Picking up groceries for an isolated neighbor, reading to kids over Zoom and even offering to become a virtual tutor are all ways we can spend some time helping others who may need an extra hand. Getting your kids involved in volunteering at an early age can also help teach them the importance of giving back and help them get into the habit of thinking of others (and not just themselves).
Volunteering alone is great. Reflecting on your experiences and together is even better. It gives you all a chance to bond over your experiences and get down to the important "whys." Why should you all volunteer your time? Why is it important? Why should we care about others?
Take a look at these
volunteer reflection pages
from
Florida Panhandle
. You and your family can work through these questions and prompts for a deeper understanding of the impact of your volunteer work, which is now more important than ever.
Reflecting Solo
Reflecting on your own is a good practice to start. You can take the time to really understand what your volunteer experience means for you, what you've learned and what you can take from it.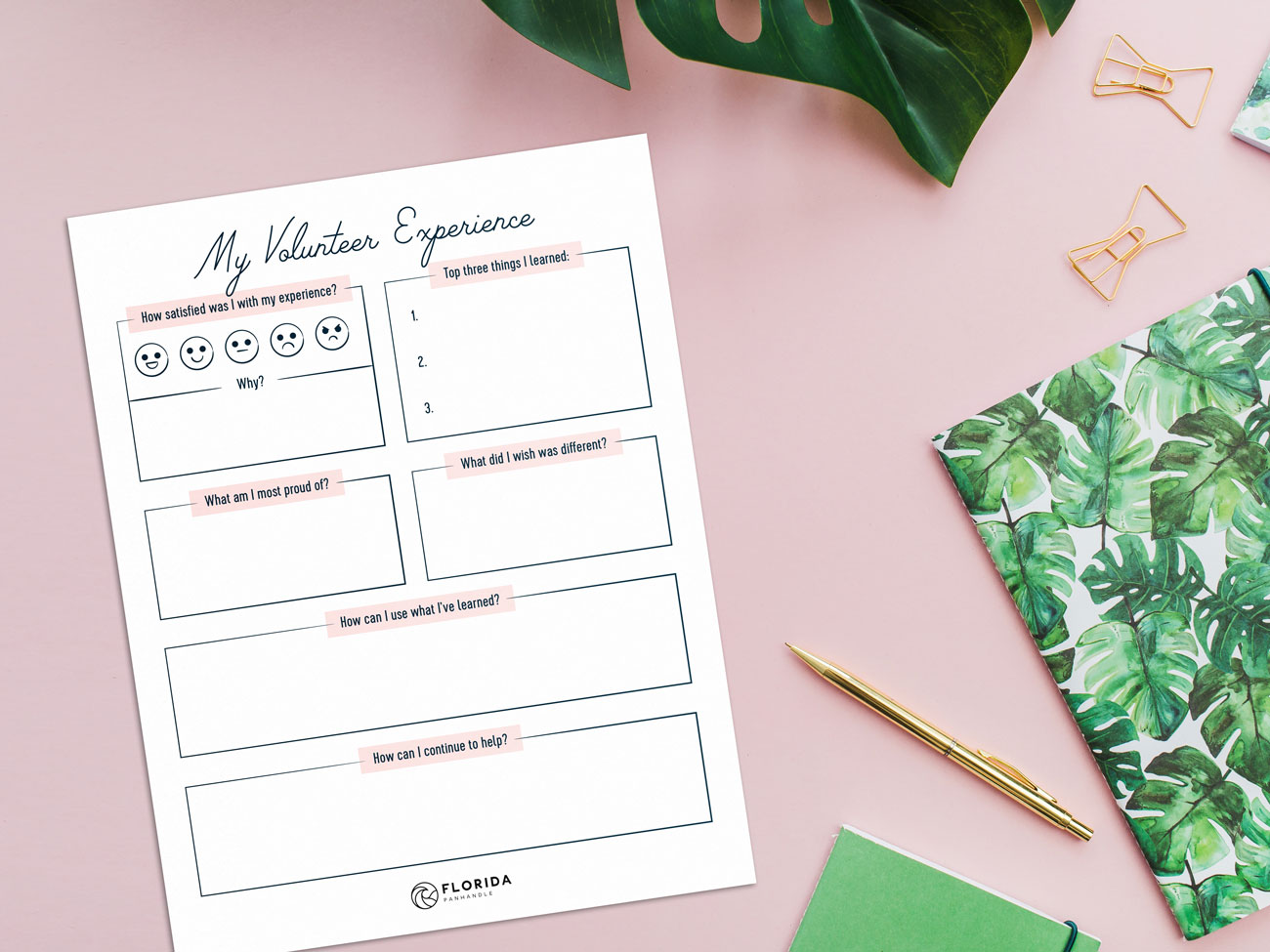 Children's Reflection Page
Give kids' their own reflection page to draw or write about their experiences. They can easily show you if they enjoyed their experience and what they thought about. Children's reflections and journaling is a good starting point to kick off deeper conversations about giving back.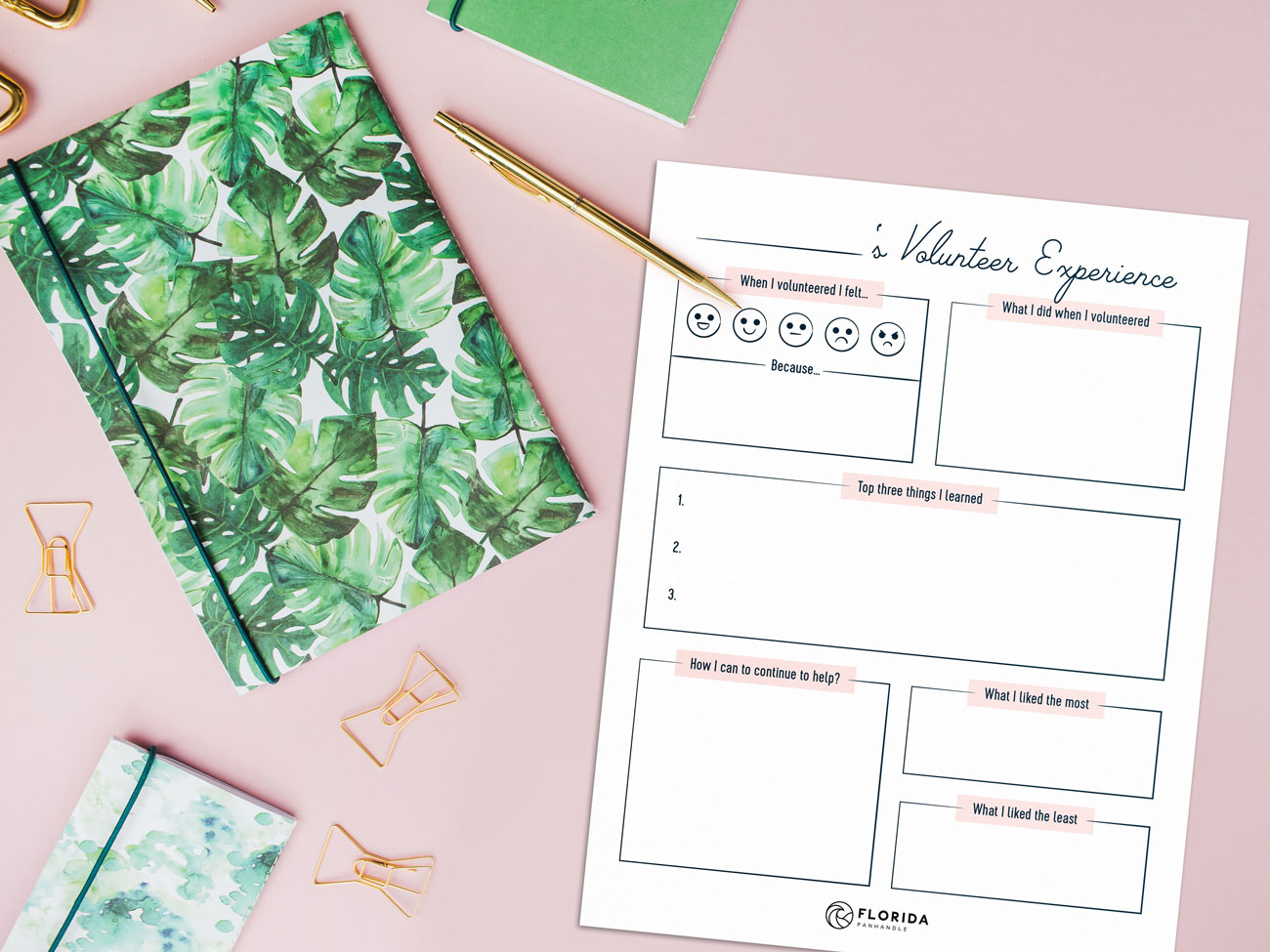 Family Reflection Activity
You can also reflect all together as a family to hear what everyone took away from the experience! This could be a fun way to get everyone's perspectives, see what they did and didn't like and to think about what everyone wants the next volunteer activity to look like.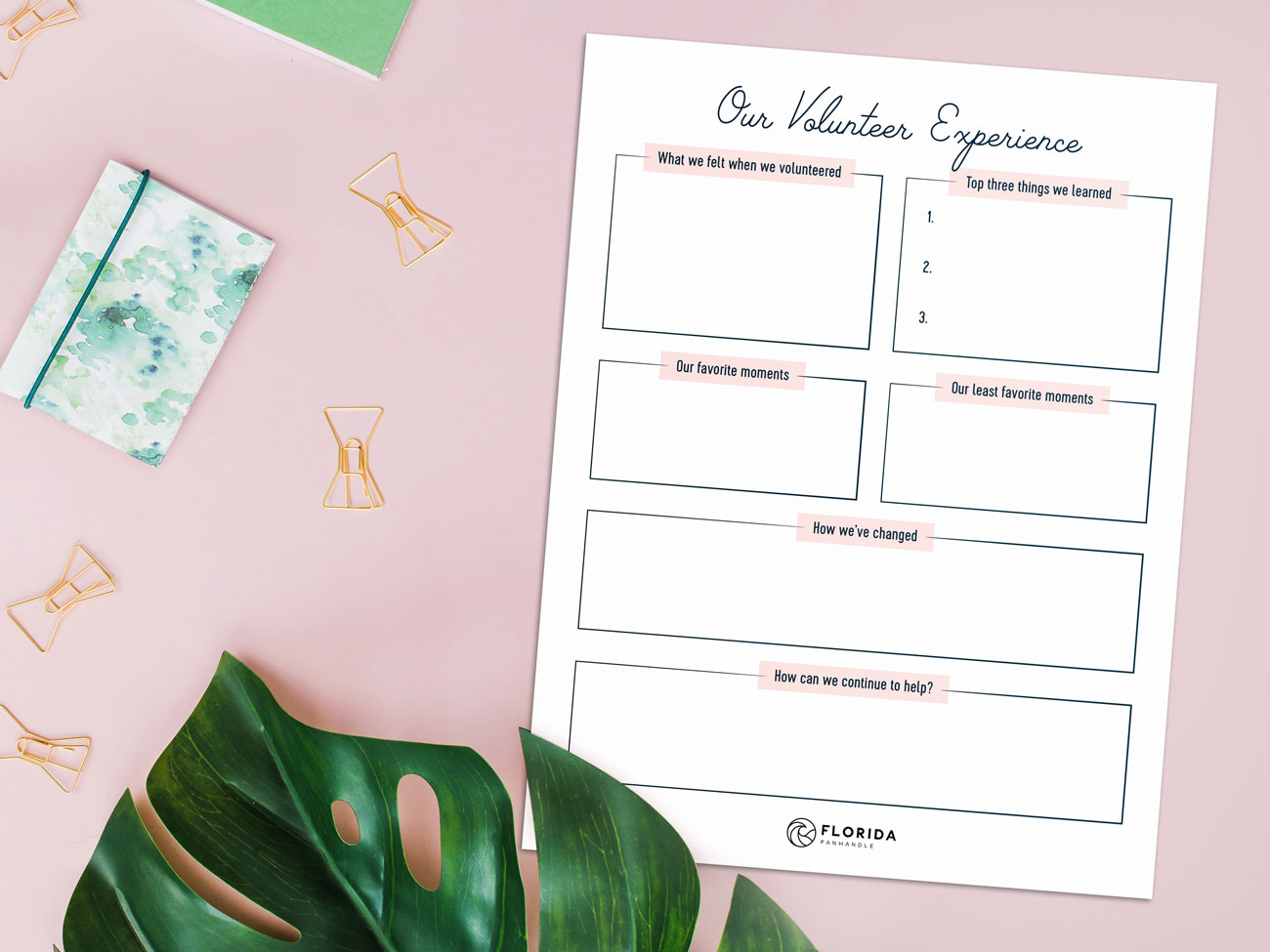 Disclaimer: this post was written in partnership with Siege Media and Florida Panhandle. Printables and images were supplied by them and as such are not owned by me.